Meets each Wednesday at 6:50
in the Mini-Auditorium

Wednesday, September 24th 6:45 a.m.
Officers & Board Members:
President: Becca Hankins
Vice President: Sarah Ward


SPONSORS:
Ms. Chrissy Underwood
Mr. David Webb
Mrs. Lisa Webb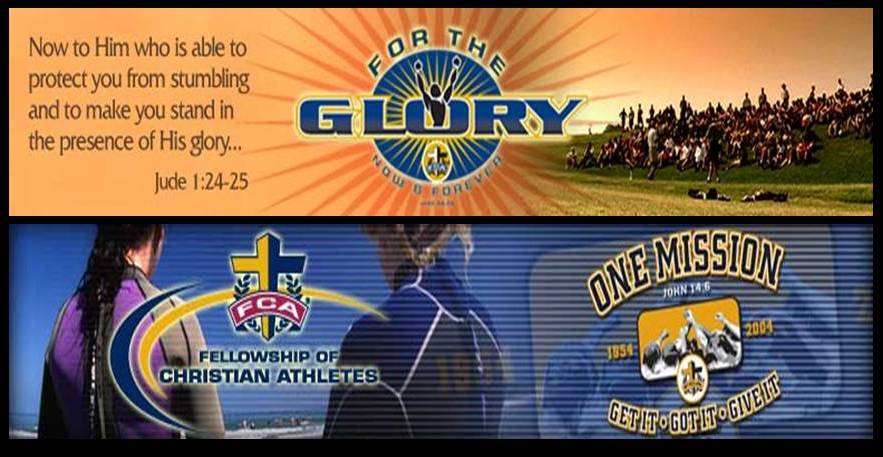 The Olive Branch High School Chapter of FCA meets every other Wednesday at 6:45am in the Mini-auditorium. All student athletes are welcome and highly encouraged to attend the meetings.
FCA is an organization that challenges coaches and athletes on all levels to use the powerful medium of athletics to impact the world for Jesus Christ. As the largest Christian sports ministry in America, FCA focuses on serving local communities by equipping, empowering, and encouraging people to make a difference for Christ.
Vision of CFC
To see the world impacted for Jesus Christ through the influence of athletes and coaches.
Mission of CFC
To present to students and all whom they influence the challenge and adventure of receiving Jesus Christ as Savior and Lord, serving Him in their relationships and in the fellowship of the church.
Values of CFC
Our relationships will demonstrate steadfast commitment to Jesus Christ and His Word through Integrity, Serving, Teamwork, and Excellence.
Upcoming Meetings & Guest Speakers

Wednesday, September 25th See You At The Pole

"They who wait for the Lord shall renew their strength; they shall mount up with wings like eagles; they shall run and not be weary; the shall walk and not faint."
- Isaiah 40:31