Mrs. Giacone Recieves Recognition by Myah Taylor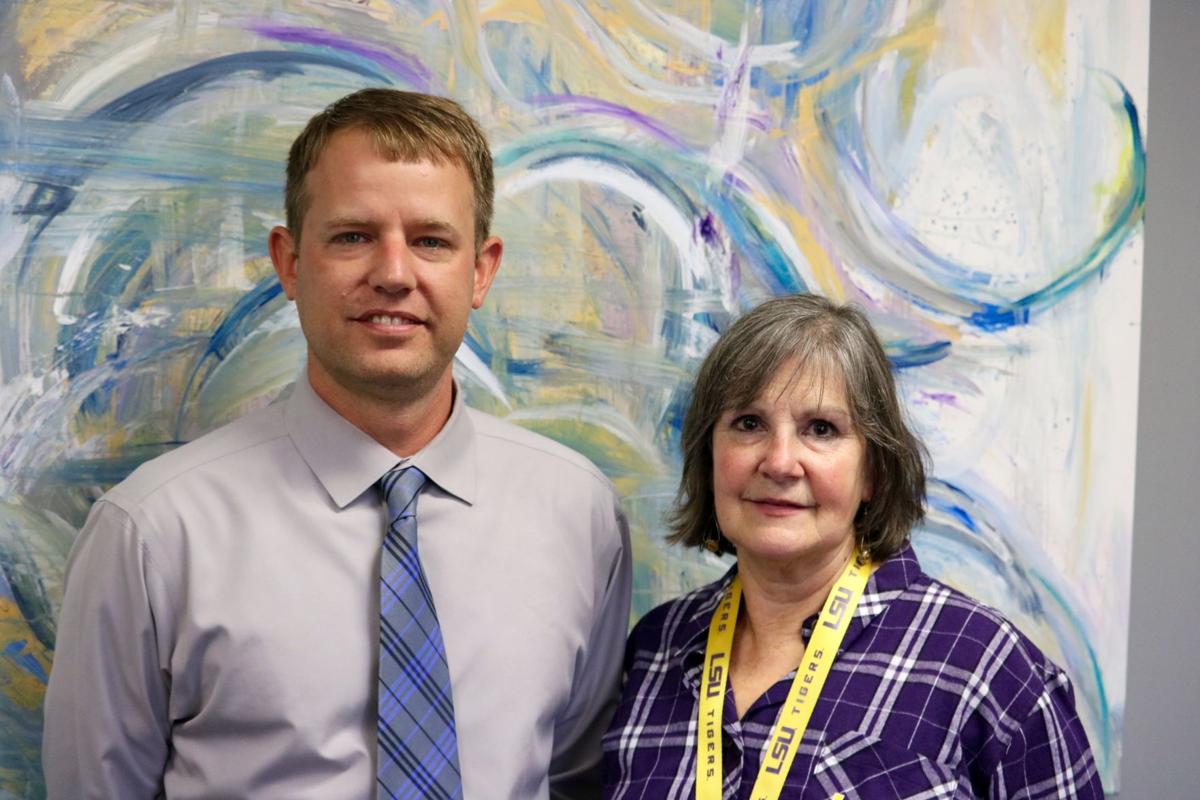 Former Olive Branch basketball star Myah Taylor is continuing to remember and give back to her high school alma mater, even more than a year removed from her high school graduation and now a redshirt freshman player on Mississippi State's highly-regarded women's basketball team, a two-time NCAA national runner-up.
Taylor, a three-time Gatorade Mississippi Player of the Year before moving on to Mississippi State, was selected by the College Football Playoff Foundation and the Southeastern Conference (SEC) to represent her school in the Foundation's Extra Yard for Teachers program.
To be selected, Taylor was asked to write a brief essay about the teacher that greatly impacted her life. Taylor chose Olive Branch High School Spanish instructor Jennifer Giacone.
"When I first heard about the opportunity to nominate a teacher who has had a very influential impact on my life, the very first person I thought about was Miss Giacone," Taylor related. "She is very deserving of this award and not only has she impacted my life but the lives of many other students. It vividly shows through her passionate teaching, loving spirit and wonderful character."
Giacone admitted getting emotional when she first learned that Myah was nominating her for the SEC award, the recognition she received notification of in an email.
"To be honest with you, I filled up with tears because to be nominated by a person like Myah is such a great honor for me," Giancone said. "Just the thought of her thinking to nominate me meant more than anything else."
Taylor and Giacone will be featured in a segment of the Saturday pre-game television program SEC Nation, which will air on the SEC Network. It is the network's traveling program each weekend during the college football season.
The video tribute will also be distributed on social media and the network's website, SECNation.com.
Through Giacone, the Olive Branch High School will also receive a $10,000 grant to be used for the purchase of classroom supplies and materials.
For her part, Giacone said Taylor was one of those students you don't get to teach very often.
"Myah Taylor is one of those students you dream about," Giacone said. "She is the full package. She is athletic, she was an exceptional student, and more importantly, she is one of the most exceptional human beings I have met."
Giacone is in her sixth year teaching at Olive Branch and is also the chair of the foreign language department at the school. Before coming to Olive Branch, Giacone taught Spanish at DeSoto Central and at Lake Cormorant.
The funds being given to the high school to recognize Taylor and Giacone will be spread in areas that need assistance, said principal Jacob Stripling.
"Miss Giacone and I have met to discuss some needs for the school," Stripling said. "Overall, she is the one that Myah felt compelled to do this for, so I am leaving a lot of it up to her. I want her to have the autonomy to do with it as she wants with the money."
"I know Myah, Mr. Stripling and I have a common feeling about this," Giacone added. "I am going to spread it throughout the school."
The segment featuring Taylor, Giacone and Olive Branch High School will air during Saturday's program, which airs on the network between 9-11 a.m.
Bob Bakken is Sports Editor for the DeSoto Times-Tribune.